20+ Top Fintech Companies of 2023 was originally published on Forage.
The top fintech companies use technology to automate or improve financial services. But what are fintech companies and what do they really do?
Some well-known companies, like Mastercard and Visa, are considered fintech businesses because they rely on technology to process payments, improve investment strategies, and create new products and features.
However, the word fintech often implies financial service companies and startups with technology at the forefront of their marketing, like Chime, Klarna, and PayPal. Fintech also conjures thoughts of cryptocurrencies, NFTs (non-fungible tokens), and exclusively online banking options.
We've pulled together some of the biggest fintech companies ranked by their most recent revenue reports (for publicly traded companies) and public valuations for private companies.
10 Top Public Fintech Companies
1. Tencent
Revenue: ~$82.3 billion
Headquarters: Shenzhen, China
Tencent is a multinational conglomerate that offers internet-related services and products. Through its investment and subsidiaries, Tencent has a hand in video games, social media, venture capital, e-commerce, payment systems, card payment processing, and smartphones. It is currently ranked as China's most valuable public company and tenth in the world.
2. Visa
Revenue: $29.31 billion
Headquarters: San Francisco, California
Visa is a multinational card services corporation specializing in electronic fund transfers, often through credit, debit, and prepaid cards. While Visa doesn't lend money or open lines of credit itself, the company facilitates the relationship between users with Visa-branded cards and banks that provide the funds. Initially founded by Bank of America in 1958, Visa is now the world's second-largest card payment service provider behind Tencent.
>>MORE: See what recruiters at Visa look for in top candidates.
3. PayPal
Revenue: $27.52 billion
Headquarters: San Jose, California
PayPal is an online payment processing company facilitating money transfers for individuals, online vendors, and businesses. The company was founded in 1998 as Confinity, specializing in security software for mobile devices. PayPal switched gears and focused on electronic payments in 1999.
4. Mastercard
Revenue: $22.24 billion
Headquarters: Purchase, New York
Mastercard is the second-largest card payment processing company in the U.S., behind its main rival, Visa. Founded in 1966, the company began as a cooperative owned and controlled by over 25,000 financial service institutions worldwide. Similarly to Visa, Mastercard offers branded debit, credit, and prepaid card services that connect consumers with banks and credit unions.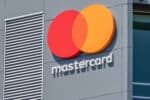 Mastercard Cybersecurity
Learn how cybersecurity experts help protect electronic payments with this free job simulation from Mastercard and the New York Jobs CEO Council.
Avg. Time:
2 hours
Skills you'll build:
Cybersecurity, technical security awareness, problem solving, design thinking, communication, data analysis, data presentation, strategy
5. Fiserv
Revenue: $17.74 billion
Headquarters: Brookfield, Wisconsin
Fiserv is a multinational fintech company founded in 1984. The company specializes in financial technology services for banks, credit unions, securities brokers, insurance companies, and lenders. Fiserv's services help to move money between individuals and institutions, including the fintech behind more than two million ATMs worldwide.
6. Block Inc.
Revenue: $17.53 billion
Headquarters: San Francisco, California
Block, formerly known as Square, is a technology conglomerate best known for its payment platform that allows small businesses to process payments using smartphones and tablets. Founded in 2009, Block has acquired or created other well-known brands, including CashApp, which enables users to transfer funds, and Afterpay, which allows users to pay for products in smaller payments without needing a credit card or loan.
>>MORE: Find out who made the list for the top tech companies in 2023.
7. Intuit
Revenue: $14.37 billion
Headquarters: Mountain View, California
Intuit is a software company founded in 1983 that specializes in finance and business software programs. The company has created well-known enterprise and consumer software brands such as TurboTax, CreditKarma, QuickBooks, and Mailchimp. Through its products, Intuit offers accounting, tax filing, payroll services, and personal finance aids to companies and individual users.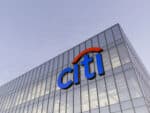 Citi Finance
Explore fundamental finance and financial analysis skills with this free job simulation from Citi.
Avg. Time:
3.5 to 5.5 hours
Skills you'll build:
Fact finding, data analysis, communication, presentation, commercial awareness
8. Nubank
Revenue: $4.8 billion
Headquarters: São Paulo, Brazil
Nubank was founded in 2013 and has grown to become the largest fintech bank in Latin America. Nubank is a neobank, meaning it operates entirely online without any physical branch locations. The bank offers credit cards, personal loans, life insurance, and investment products.
9. Adyen
Revenue: ~$1.4 billion
Headquarters: Amsterdam, Netherlands
Adyen is a Dutch payment processing company founded in 2006. The company created a payment processing platform that allows companies to accept online payments via credit cards, debit cards, wire transfers, and real-time electronic fund transfers.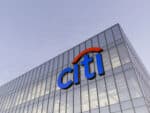 Citi Personal Banking
See the other side of payment processing with Citi's free job simulation in personal banking.
Avg. Time:
4 to 6 hours
Skills you'll build:
Identifying client needs, fact finding, client communication, product development, idea generation, PowerPoint, quantitative analysis, Excel, data analysis, data extraction
10. Coinbase
Revenue: $3.19 billion
Headquarters: San Francisco, California
Coinbase, officially named Coinbase Global, Inc., is an American cryptocurrency exchange platform founded in 2012. Consumers can buy and sell cryptocurrencies, such as Bitcoin and Dogecoin, through Coinbases's platform and technology. Coinbase also partners with companies to help them process and accept cryptocurrency payments.
Get noticed by recruiters
Enroll in a free Forage job simulation to showcase your skills and connect with top companies.
10 Top Private Fintech Companies
1. Ant Group
Valuation: $78.54 billion
Headquarters: Hangzhou, China
Ant Group, formerly Ant Financial, was founded in 2014 and is an affiliate company of the Alibaba Group. Ant Group owns several digital banking and financial service brands, including Alipay, the world's largest mobile payment platform.
2. Stripe
Valuation: $50 billion
Headquarters: South San Francisco, California and Dublin, Ireland
Stripe is a multinational software and financial services company founded in 2009 in Palo Alto, California. The company offers various products and services to businesses and individual consumers, including payment processing software, interfaces for e-commerce apps and websites, and accounting software. Stripe partners with major corporations and well-known brands, including Ford Motor Company and Spotify.
>>MORE: Explore a career in software with Forage's Software Engineering Career Path.
3. Revolut
Valuation: $33 billion
Headquarters: London, United Kingdom
Revolut is a global neobank founded in 2015. The bank offers various financial services, including currency exchange, virtual cards, stock trading, cryptocurrency exchange, and debit cards. Before Checkout.com's $40 billion valuation in 2022, Revolut was the most valuable UK-based startup.
>>MORE: Check out the top investment banking companies of 2023.
4. Chime
Valuation: $25 billion
Headquarters: San Francisco, California
Chime is a fintech company founded in 2012 that specializes in offering fee-free mobile banking services to consumers. Its products and services include no overdraft fees for negative account balances, peer-to-peer electronic fund transfers, and interest-free secured credit cards. Chime is able to provide these services without being a bank by partnering with regional banks.
5. Polygon Labs
Valuation: $20 billion
Headquarters: N/A
Polygon Labs, formerly Matic Network, is a blockchain platform founded in 2017 in Mumbai. The company aims to improve the way to mine, buy, and sell Ethereum-based cryptocurrencies. Additionally, the company is expanding into other tech and fintech spaces, such as artificial intelligence and non-fungible tokens (NFTs).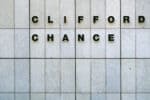 Clifford Chance Ready, Set, Law
Learn how lawyers help fintech companies navigate complex cryptocurrency issues with this free job simulation from Clifford Chance.
Avg. Time:
6 to 7 hours
Skills you'll build:
Legal analysis, research, presentation, drafting, problem solving, communication, attention to detail
6. Ripple Labs
Valuation: $15 billion
Headquarters: San Francisco, California
Ripple Labs is the developer of the payment processing and cryptocurrency exchange platform called Ripple. The company was founded in 2012 and has grown into a prominent blockchain solution for businesses, allowing faster transaction processing using Ripple's native cryptocurrency, XRP.
7. Plaid
Valuation: $13.4 billion
Headquarters: San Francisco, California
Plaid is a financial services company that focuses on building data transfer networks to support digital financial products and fintech services. Through Plaid's platform, applications can be linked to user bank accounts, so consumers and companies can review their banking activity and make payments using different mobile applications. Plaid provides the infrastructure of connecting apps to banks for other fintech companies, like Chime and Venmo.
8. OpenSea
Valuation: $13 billion
Headquarters: New York City, New York
OpenSea is a non-fungible token (NFT) marketplace founded in 2017. Through its website, users can mint, buy, sell, and auction NFTs. OpenSea also has a mobile application for viewing the marketplace and keeping track of purchased or minted NFTs.
9. Checkout.com
Valuation: $9.35 billion
Headquarters: London, United Kingdom
Checkout.com, legally called Checkout, Ltd., is a multinational payment processing company. The company partners with and provides payment processing services to well-known companies like Netflix and Coinbase. While its valuation has dropped in the past year due to macroeconomic conditions, Checkout.com was valued at $40 billion in 2022 and was considered the most valuable fintech startup in Europe at the time.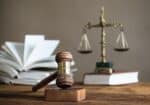 Freshfields Bruckhaus Deringer Law and Fintech
Explore a career in corporate law helping fintech companies process mergers and acquisitions with this free job simulation from Freshfields Bruckhaus Deringer.
Avg. Time:
4 to 6 hours
Skills you'll build:
Commercial awareness, issue spotting, email drafting, attention to detail, legal drafting, problem solving, presentation, legal research
10. Rapyd
Valuation: $8.75 billion
Headquarters: London, United Kingdom
Rapyd is a payment processing company founded in 2016. Originally started as an e-wallet called CashDash, Rapyd provides financial services such as foreign exchange and card issuing, and partners with large corporations like Uber and Meta to enable payment processing.
U.S.-Based Top Fintech Companies
Many top fintech companies are based in the United States. After all, the U.S. has been at the forefront of cryptocurrency exchange and fintech services. Other notable and well-known fintech brands headquartered and founded in the U.S. include:
Robinhood
SoFi
Affirm
Carta
Ally
Gemini
Avant
Upstart
Ibotta
Want to explore working in fintech? Check out your career options and build in-demand skills with Forage's free job simulations.
Image credit: Canva
The post 20+ Top Fintech Companies of 2023 appeared first on Forage.